Do you have an #8wordstory busting to get out? What would you write about? Which category/prompt would you be writing about?   #change #love #home or #play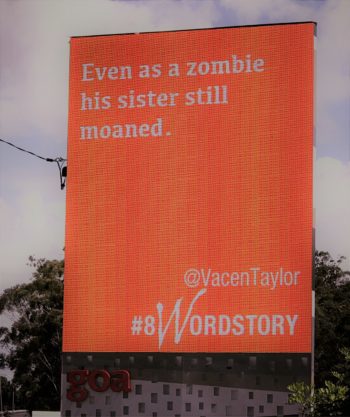 Southport
I was very grateful to judge Nick Earls for selecting my story to be broadcast on the GOA digital billboards in Brisbane and on the Gold Coast.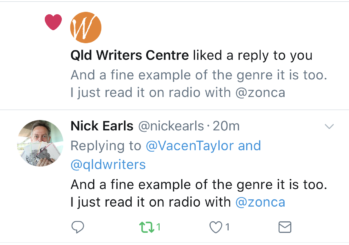 Often what we write can have a psychological, emotional or social link to society, ourselves and others. I was incredibly interested in this project for this reason and I took up the challenge. Check out some of the stories here. #8wordstories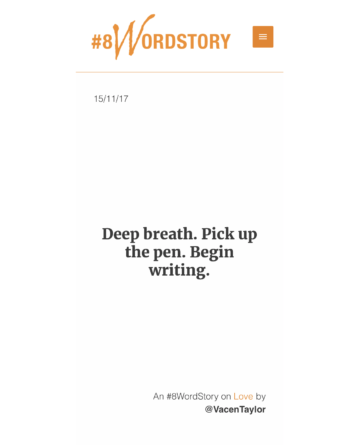 Out of interest, do you know which category #change #love #home or #play was the most used? And what would we find if we separated the categories or looked at the number breakdown per category? I'm hoping that in the future Queensland Writers Centre might be able to share their insights into what we were writing about.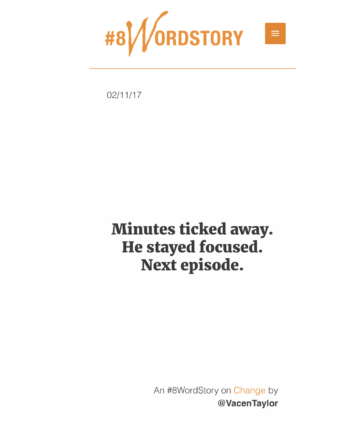 I'm very interested in the social community, social welfare and social interaction of people. I believe the #8wordstory program was a wonderful way to connect with society. And this interaction provides a wonderful opportunity to explore the creative content statistically.
Huge thank you to @qldwriters for supporting and assisting writers everywhere. I'm especially grateful to judge @nickearls for selecting my story. Thank you to GOA digital billboards too. The #8wordstory project has given everyone a chance to share their stories. #somuchfun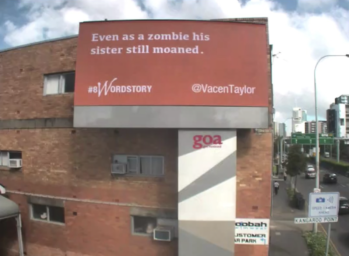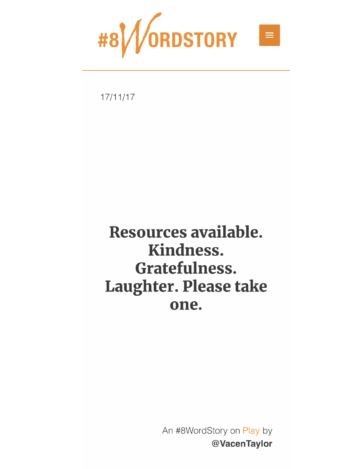 So until next time… "Be brave and bold in your chosen field of creativity. And never be afraid to explore new techniques"