Connect adventurously…Yesterday my daughter, her partner and I hiked the Illinbah Circuit. It's a 16.6 km hike in the Lamington National Park. It has a  recommended walk time of  8 hours.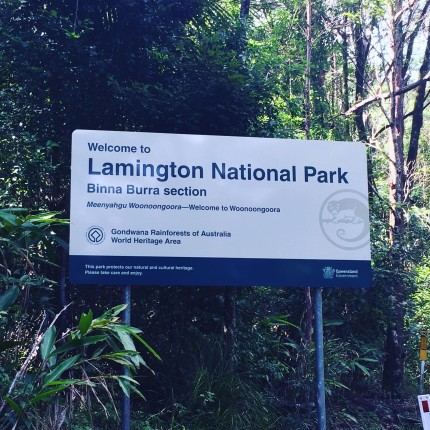 The track's classification is a class 5 hike.
A class five is categorised like this:
Steep track with irregular surface and loose stones
Requires high level of physical fitness and map reading skills
High-quality ankle support footwear required.
I would add to that:

Many running creek crossings. Shoes will get wet. If possible roll up your trousers before crossing.
For me, while this hike was about spending the day with nature, often the more difficult tracks are not inundated with hikers, it was also about looking at how and where things grow in the bush. I wanted to take a few good photos of this notion. These kinds of observations help me as a writer.  We writers should be available to observe things from an unusual  and in many cases a survival point of view. This mushroom for instance.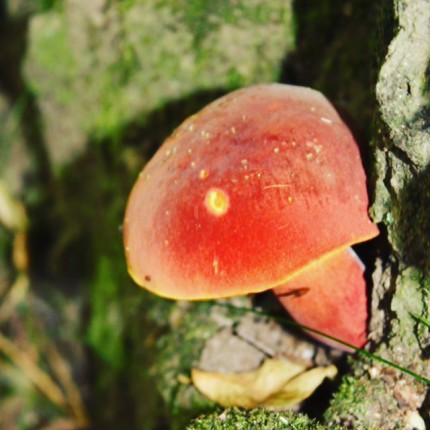 Mushroom growing out of a crack in a rock.
The mushroom was nowhere near the ground, yet it grows.
Below, the fern moss (not certain of its botanical variety)  only grows on the side of a tree where the sun hits in the early morning.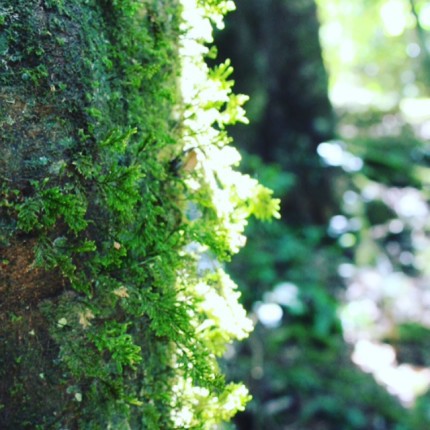 Fern moss.
The moss covers this old tree like a blank. Yet 200 meters down the track where the canopy opens up there was no moss to be seen.  It's all about location, location.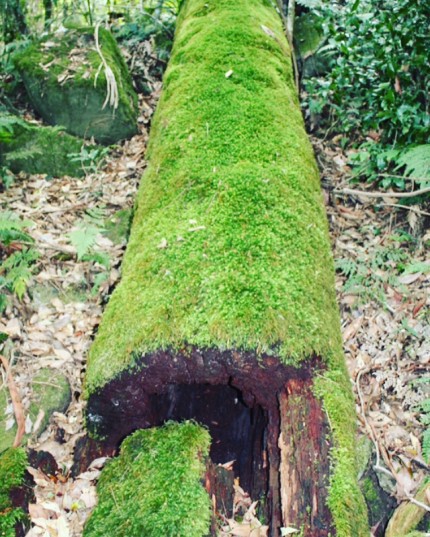 Old fallen tree blanketed by moss.
And a little splash of red to finish the photos. Brilliant red berry shaped seeds of the Walking Stick Palm.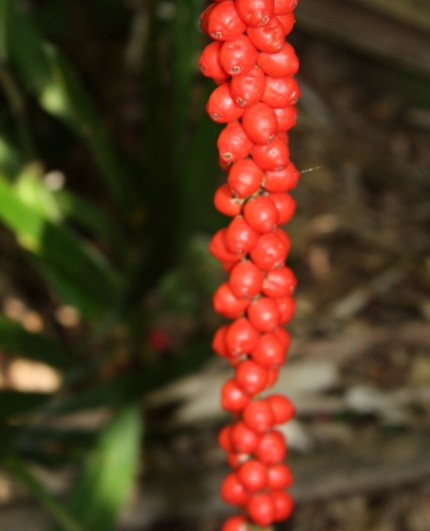 Finishing with a little splash of red.
We completed the hike in 6hrs 30 mins at a steady pace with several rest stops along the way. Yes, there was a degree of difficulty and we did get wet crossing running creeks (and I don't mean dribbling creeks either) so hiking boots or good gripping shoes were a must. A trekking pole might be a good choice or two poles if hikers have a balance issue. I found a good solid stick on the ground and used this like a trekking pole. Note: There were very narrow paths next to steep declines where the earth had fallen away. I wouldn't recommend this hike to anyone who suffers from vertigo or fear of heights. 
More photos on Instagram here
https://www.instagram.com/vacentaylor/
Animal life.
We only saw two snakes during the walk, a brown snake and a green tree snake. Lots  of geckos and spiders.  Many and various beautiful bird calls were heard throughout the day.

We made a slight detour from the Illinbah circuit to visit the Gwongoorool waterhole adding another 0.4 km onto to our hike as we were already coming up the mountain, but it was worth it, don't you think?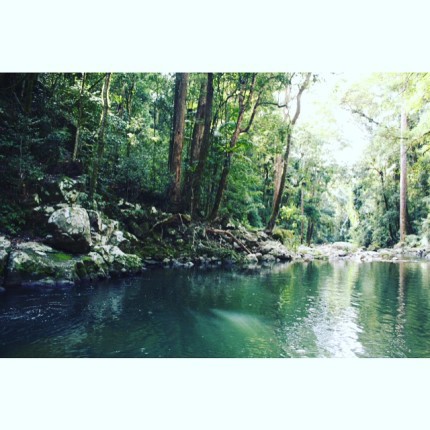 Gwongoorool Track Class 4,  6km return trip from the top.
Be Safe
Always remember to take a first aid kit with you if you are going hiking. In Australia I always ensure I have a good wide bandage in case of snake bite. I never go hiking without my travel first aid kit. This kit is light (so you are not carrying too much weight) but has all the essentials if first aid is required. Drink plenty of water. Wear long pants and long sleeves. On this hike, there are many, repeat many, barbed plants. My pants were ripped open at the knee from a barbed plant and the bards did have us bleeding even with long clothes on. So remember to be safe when hiking anywhere you need to think safe.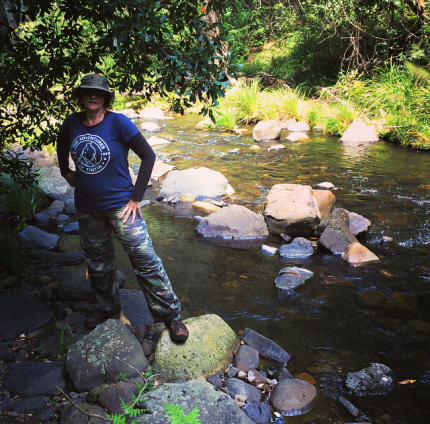 A little commando with my pants but I do have my  TinTin T-Shirt on. 🙂
So until next time. Be brave and bold in your chosen field of creativity. And never be afraid to explore new techniques.