Developing as a leader takes time. Leaders are indeed made not born.  Individuals have throughout history been born to lead, but the question remains, was he or she any good at it?
When I first studied workplace management I examined different motivational theories including Maslow's Hierarchy of Needs which I came across again when studying counselling and community service. And at the top of this five tier model of human needs is self-actualization— achieving one's full potential. This is something great leaders aspire to reach.
Today there's lots of research conducted on leadership and we know great leaders inspire and motivate individuals and teams. We also know if individuals are motivated and enthusiastic about their work they are happier and more productive. So how can leaders become great at what they do?
There's clear correlations with leaders and centeredness (self-confidence, well-balanced, stable). The ability to be fully present in their position as a leader is always clearly understood. This means utilising self-determining skills like:
Being able to manage stress – self-care and self-management awareness
Emotional self-awareness – understanding their emotions and where they come from
Having positive self-regard – realistic positive regard for themselves
Being optimistic – resilient when faced with challenges
Being flexible – adapting to change without resistance
Being autonomous – self-governing in following their passion and cause
The above is only the first group of skills required to be a great leader. Today great leaders utilise connective skills too. Most professionals in the field of healthcare, social work or support services will use most of these skills in their daily interactions with clients to ensure they provide effective best practice. And perhaps the business sector and other industry sectors should begin to understand the benefits of skills like these:
Empathy – understanding the needs and desires of others
Humility – being humble
Vitality – showing energy and enthusiasm
Commonality– sharing a sense of connection with activities to undertake
Active listening and micro skills – minimal encouragers, paraphrasing, reflection of feeling
Encouraging development – both personal growth and skills based growth
Understanding diversity and culture – supportive of others and their individual beliefs and values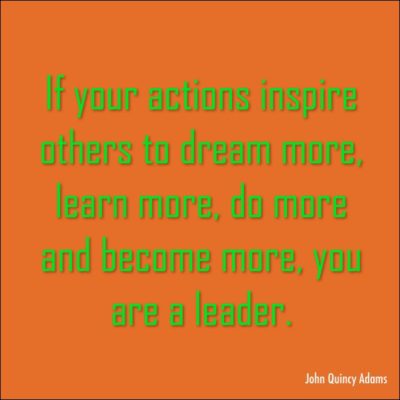 So do you think you have all that covered? Good. Then let's move on to the next important group of leadership skills.  Situational awareness skills. Fostering a supportive environment that is balanced and fair. Great leaders are invested in demonstrating skills like these:
Openness – creatively receptive and innovation focused
Shared group or organisational success orientation – interested and supportive of shared goals
Responsible and accountable – in either success or failure
Work life balance – understanding the need for life outside the work environment
Talk, walk and follow through – word and action-oriented results
Gratefulness – provide recognition and praise to the efforts of others
Okay, so now we have thought about self, connection and situational awareness what about the leading part? What about actual leadership positioning? This is something a great leader will find him or herself confronted with.  What do you think are the skills required for leadership positioning?
Vision – A great leader clearly sees what can be achieved
Focus – driven by achieving outcomes
Direction – understands achievable expectations
Empowerment – Encouraging others to participate in reaching their true potential
Collaboration – networking for cluster success
Community Awareness and patronage – the ability to support others in the wider community
There are a lot of different ideas and studies on what makes great leadership. Some studies have found many of the above skills to be necessary and other include even more skills. But I've found when leading a team it's important to understand yourself, your ability to communicate and connect with others, be situationally aware and understand your position as a leader.  Because I do believe great leaders utilise all of the above skills.
So until next time… "Be brave and bold in your chosen field of creativity. And never be afraid to explore new techniques"
Save
Save
Save
Save
Save
Save
Save
Save
Save