Before I introduce Jake Sparano let me tell you how I met his mother.
I have been known to talk to anyone, offer a seat or engage in a conversation. And that's exactly how we met.  Actually, I met Donna's beautiful mother first. I was having coffee with a friend and Donna's mother asked if she could sit down at our table. Seats were scarce. Of course we both said yes. It wasn't long after when I met Donna, a jewellery designer.
That meeting led to a blog interview and a continued friendship. The interview can be found here.
The talent in this family continues to grow with young Jake Sparano developing into a fabulous new Australian actor.
So let me introduce you to Jake Sparano.
Why Have you decided that acting is the path you wish to take as a career?
I decided that I wanted to be an actor because I love the feeling of being on a set. Whether it be behind a camera or on stage.
I like that I get to play many different characters and roles. Sometimes it is nice to not be Jake. It can be very exciting to play someone else.
I have always loved the movies. It's just my thing!
        2. When was your first role as an actor? And who did you play?
My first role was Billy the homeless boy in a short film "The Thief" at Fusion Entertainment Studios. That was last year in 2015.
        3.  Tell me about your training to date? What have you enjoyed the most about this process?
In August of 2015 I auditioned for The New Faces Talent Academy, an acting school here in Australia. In which I got into and have been doing workshops, classes and showcases for screen acting, commercial and modelling.
I am currently still with the Academy.
I have done private workshops in Los Angeles with Casting Director Harriet Greenspan who is still helping me today with training as an American actor.
In February 2016 I joined the Youth Production Company where I train and learn how to be a Stage actor.
The thing I enjoy the most is that I can learn to be an actor using all the methods. It is important to be open to all areas of acting. It helps me to become better.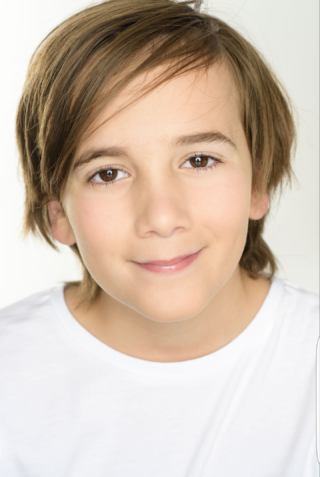 4.  Is there a dream role for you, if so, what would that be? And what do you feel that you could bring to the role?
Any role is a dream role.
I would have to say however that I do love action and suspense movies. One day I would love to play a Superhero or Villain even.
I could bring a little comedy and craziness to the character. I am also very charming, so I think I can bring that to too.
      5.  What was the most fun role you ever played, and why?
My favourite role to date has been the character of Ash Harper who was a naive boy with such hope even though his father was a murderer. He could communicate with an Angel in which I thought was very cool.
The film had a really good story line.
      6.  What type of acting roles will you be seeking in the future?
I would like to try it all. From kids shows to movies to the Theatre. I like a challenge and I work very hard. I am up for anything.
       7.  In which area would you like to improve as an actor?
Well, I am only 11 years old so I feel there is a lot of room and time for improvement. I am just going to continue to learn, work hard and listen. Because listening to industry professionals is very important.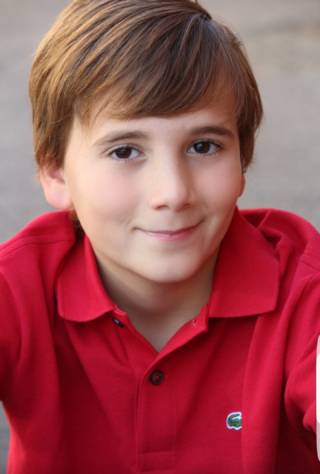 8.  Who is your favourite actor and why?
Chris Hemsworth.
One because he is an Aussie like me. He also plays a Superhero. But he plays many other roles too. I think he is very talented and inspiring. Someone I look up to.
       9.  What's a fun fact about yourself that people might not be aware of?
I like writing stories. It is just something I do in my spare time. I like to take my imagination to other places. It is like taking a great big adventure.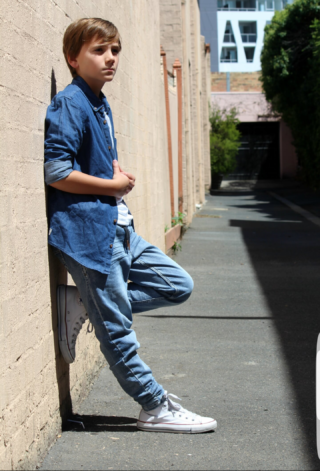 10.  Do you have any advice for aspiring young actors like yourself?
Work hard, learn as much of the craft as you can and practice every day. Learn your characters, and listen to your mentors. But most of all have fun and never give up!
Thank you Jake and may I wish you lots of future success in your acting career.
And remember… Be brave and bold in your chosen field of creativity. And never be afraid to explore new techniques.
Save
Save
Save
Save
Save
Save
Save
Save
Save
Save
Save
Save
Save
Save
Save
Save