When the doors opened the murmur of low, indistinct voices filled the venue. People tracked slowly through the walkways. There were those who were curious, the first-timers. Those who were searching for "their place" amongst the continually changing and expanding parts in the vast array of universes we know exist in pop culture. Then there were people like me who were treading on familiar territory.  Essentially we are a huge community of dedicated and loyal fans of the beloved pop culture scene.
This year I was at Supanova Melbourne, not just as a fan, but as one in a group of authors with our publisher showcasing her publishing company Odyssey Books.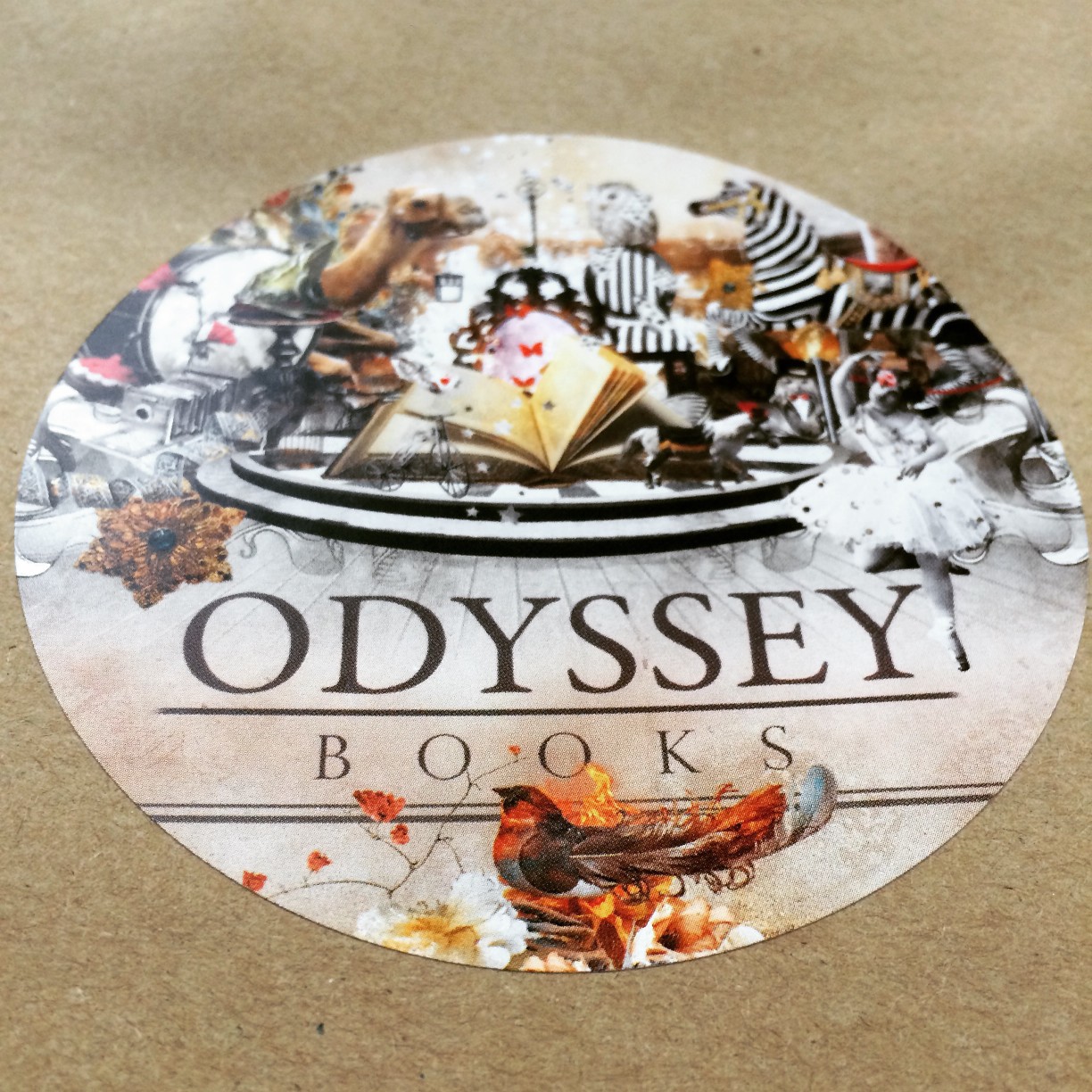 We all came together as an amazing team of people who are all passionate about filling the world with wonderful stories. Publisher, interns and authors joined together to promote our work and highlight what we are passionate about… books.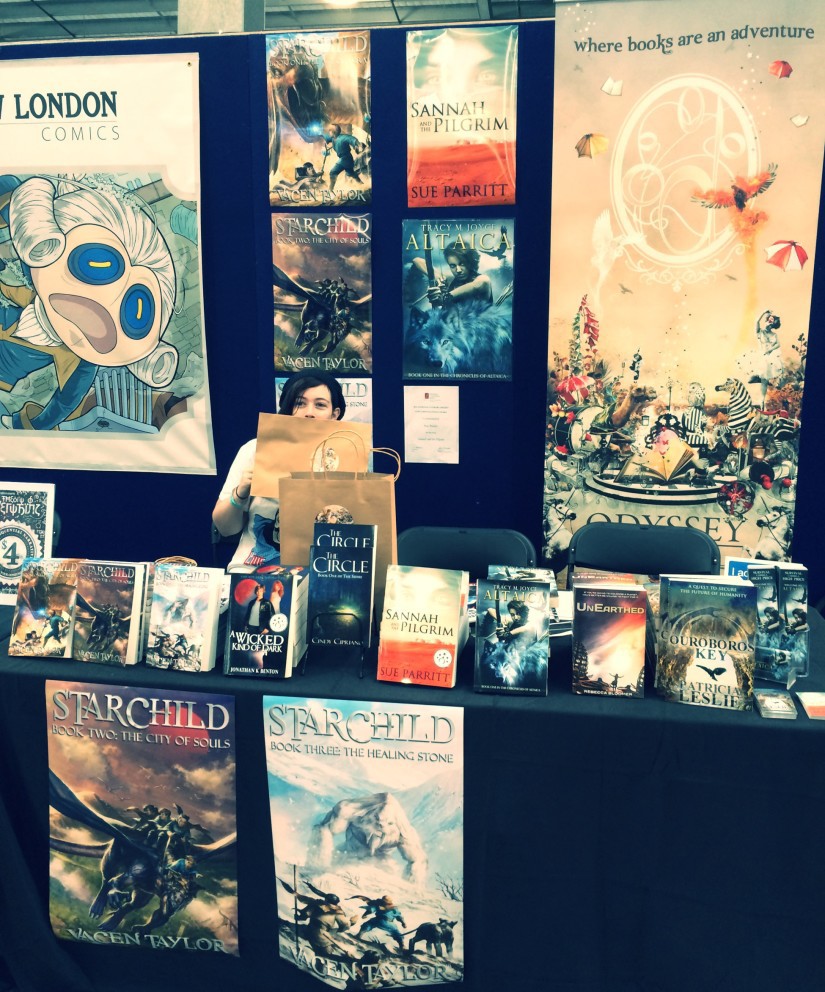 Jen behind the Odyssey Books bag.
The weekend was a wonderful success for promotion, personal relations and networking. I'm sure all of the other authors would agree with me. We had the chance to talk to readers as they strolled by and take lots of wonderful photos of fans in cosplay.
One of my favourites and the most creative, in my opinion, was the young man on the right below. This is what happens when the Joker blends with Assassin's Creed.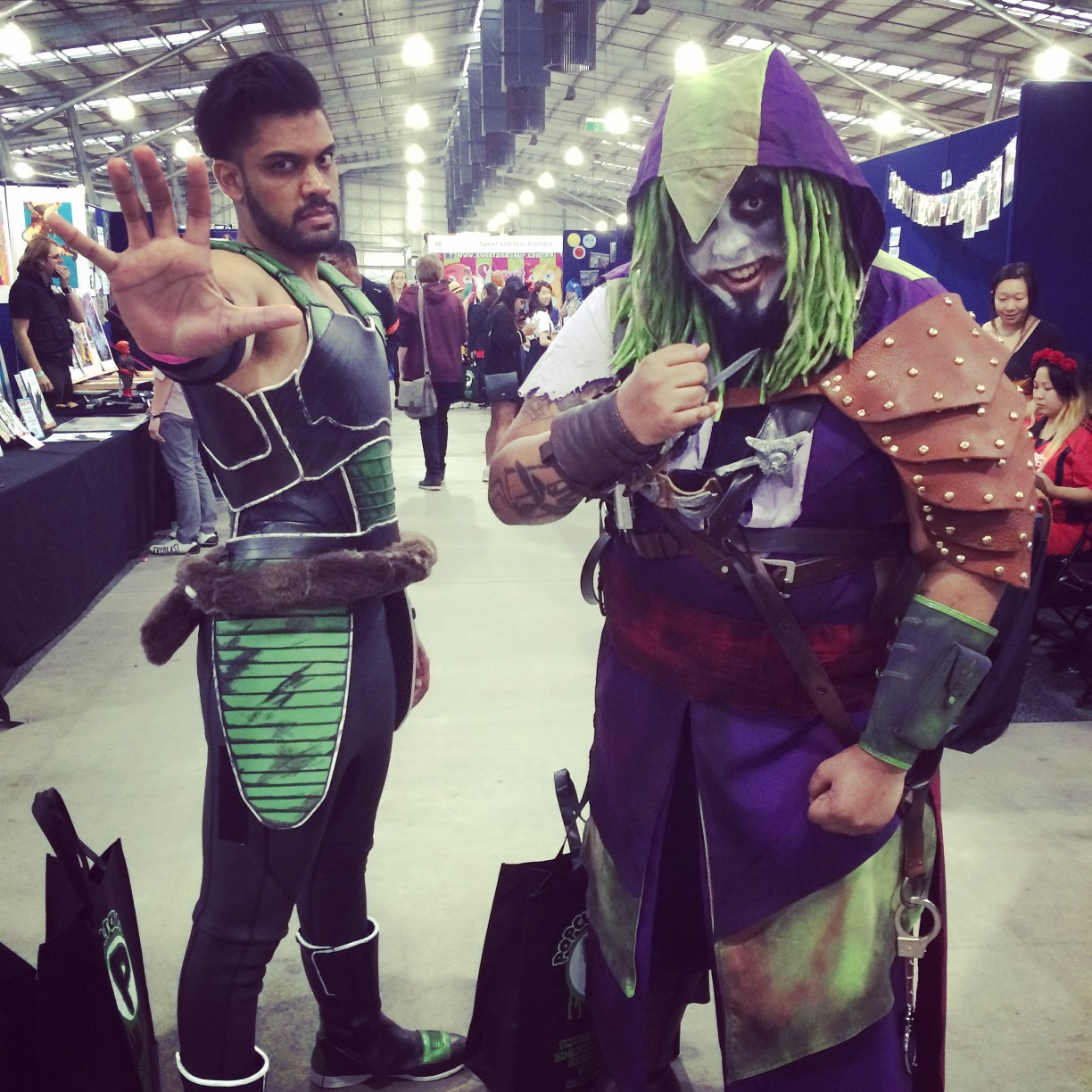 Whether it's comics, anime, television series, movies, video games or the many genres of speculative fiction there is no generation that hasn't been touched by pop culture. From the early days of Dr Who or Xena: Warrior Princess to toady where we see the work of Tolkien brought to the big screen by the master, Peter Jackson, his team and the Weta Workshop it's safe to say that escapism will always have a place in our world. It's those individuals involved in all types of storytelling who have collaborated tirelessly to bring us the pop culture of today.
Creativity is everywhere at these types of events. The chance for everyday people to exhibit, and in some cases, perform as their cosplay character. It's the one place where they can feel comfortable as an exhibitionist, pose for photographs and talk about their creative talents.  When I spoke to the couple below they told me they had made their own costumes.  Amazing!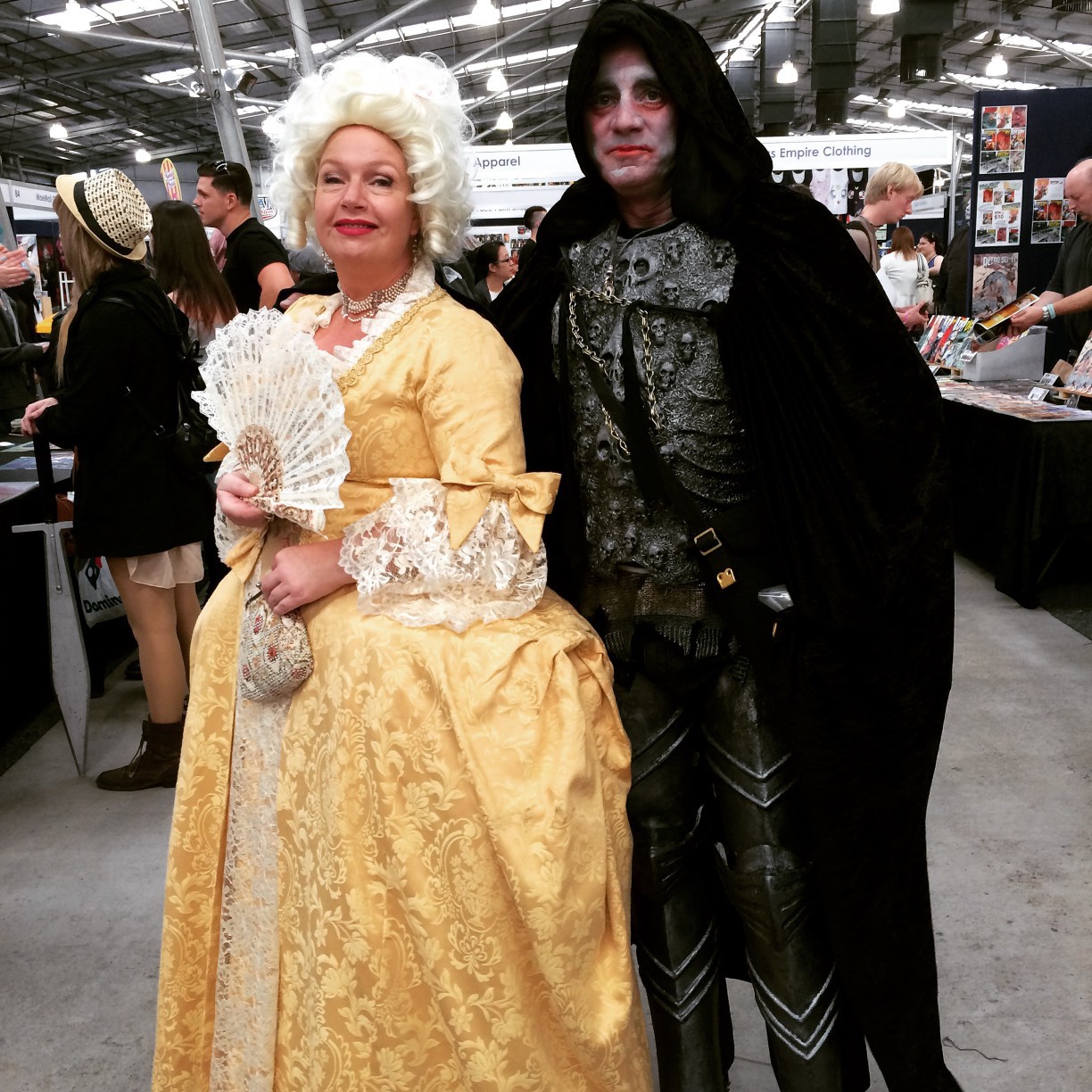 For me, Supanova and Comic-Con are not so much a gathering of fan based consumerism, as I've heard others suggest, but more an urban gathering of the innovators and creators, those who celebrate and admire the visionaries and their creations and those who are more often than not zealous and loyal fans too.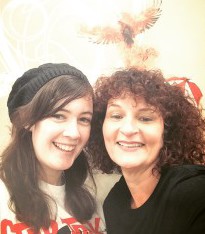 Jen & Me at Supanova  Melbourne
Pop culture will continue to evolve as the youth of the world continues to change, but the inherited ideas which constitutes the shared base for social gathering like this will continue on for many, many years into the future.
So until next time. Be brave and bold in your chosen field of creativity. And never be afraid to explore new techniques.