Last month I was back volunteering for the Swell Sculpture Festival 2014. This is a festival where local, national and international artists display their work as an outdoor exhibition for the public to enjoy. For two weeks over 50 sculptures came to rest on the beachfront. Sculptures made from wood, metal, stone, clay, glass and bamboo, just to name a few, became amazing interpretations of expression.
You couldn't get a more glorious place to have an outdoor exhibition than Currumbin Beach on the Gold Coast, Australia. This was how my mornings started while volunteering at Swell.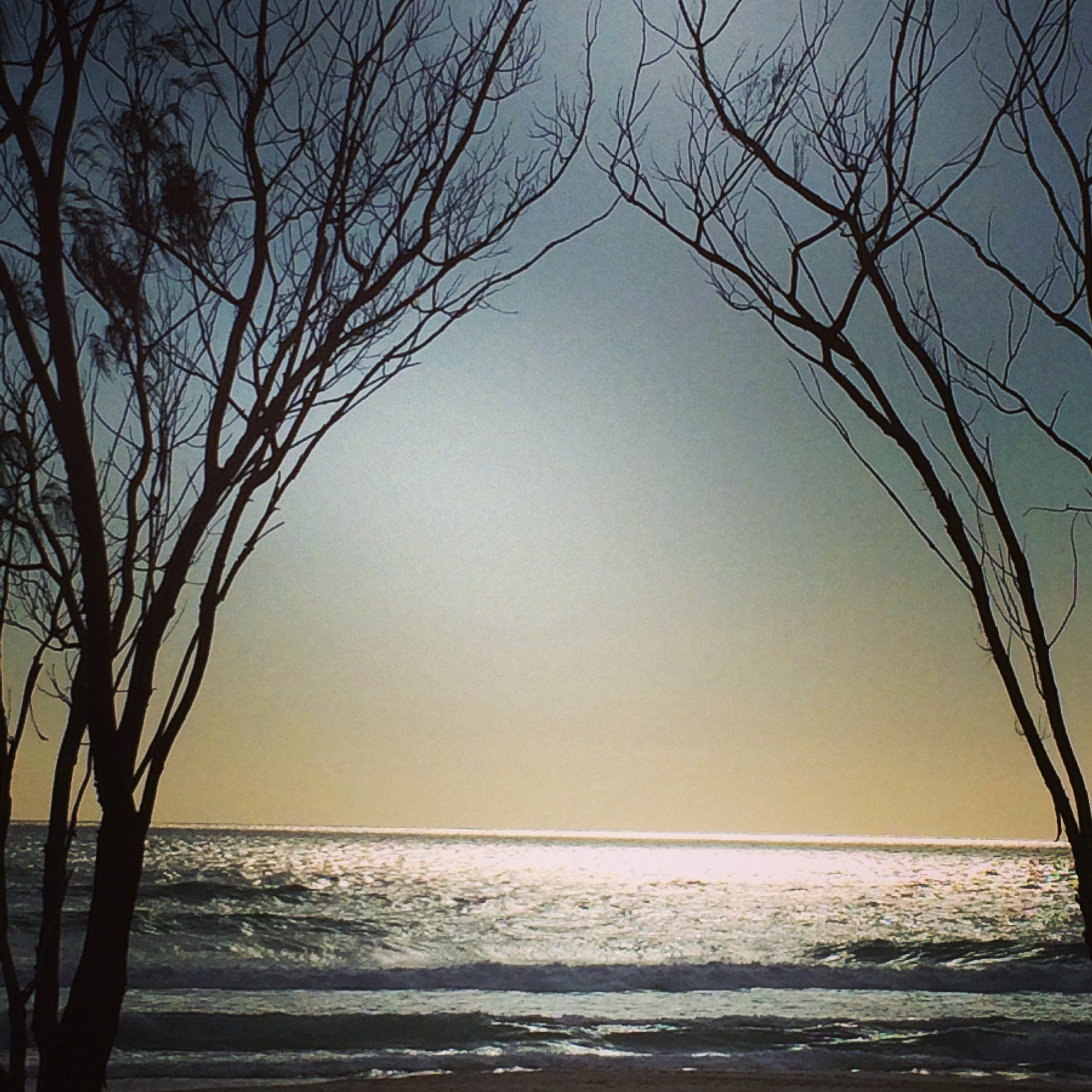 I was lucky enough to be one of the many volunteers helping the artists setup their sculptures. Over the bump-in period (unloading and setup of the sculptures) I met a lot of wonderful artist who inspired me,  not only by their wonderful talents, but also by who they are and what it means to create such magnificent pieces.One such artist was Adriaan Vanderlugt from Queensland who myself and my friend Lisa had been given the task of helping setup his piece titled, Hatchlings. This wonderful man, in both talent and spirit, told me a little about his working life as an artist. He and his wife have been able to make their living solely as artists. He had handcrafted a clutch of one hundred and ten baby turtles from recycled copper. When we had finally finished setting up the piece we all stood back. Wow, I have to say those little turtles looked like they were truly alive and had begun their perilous journey to the water.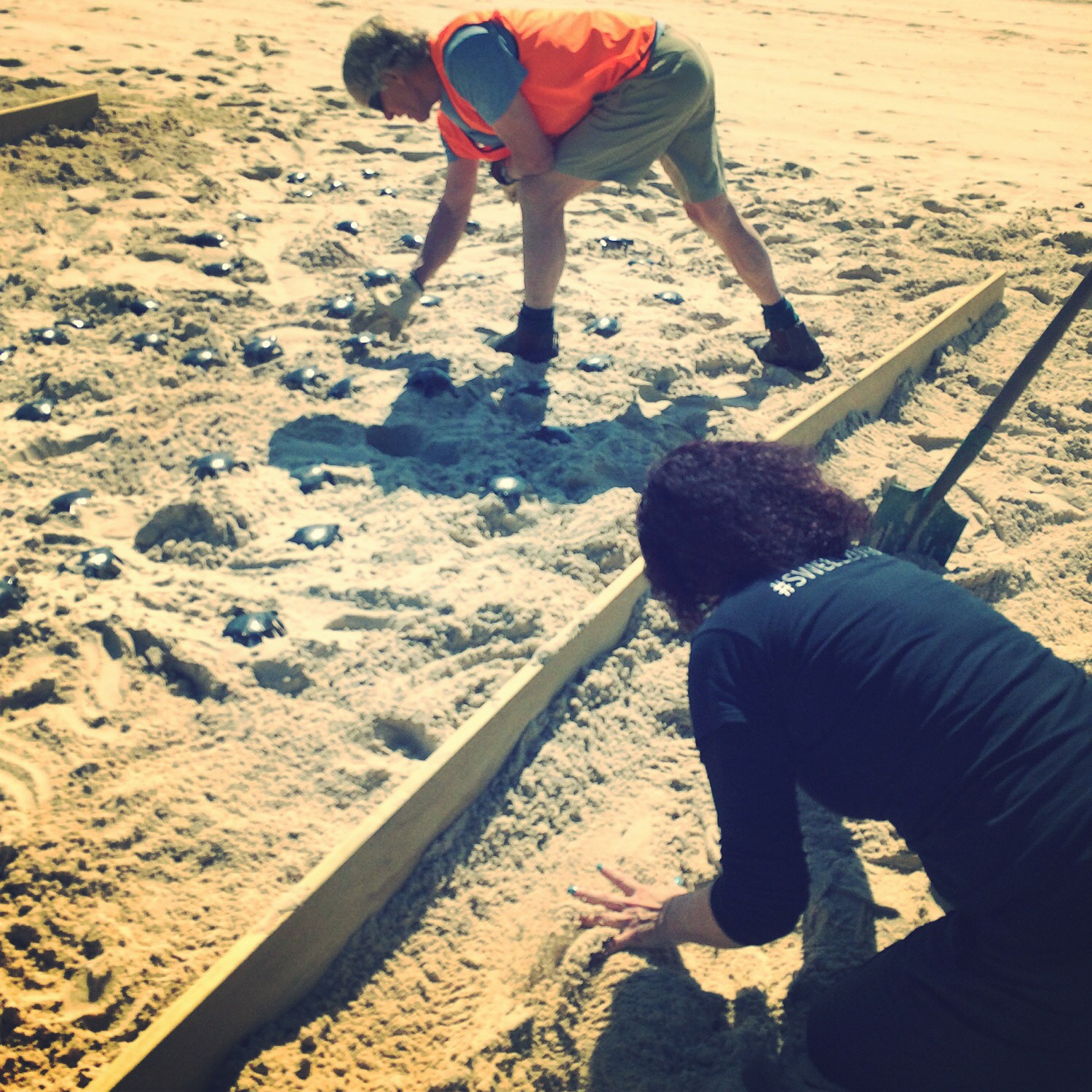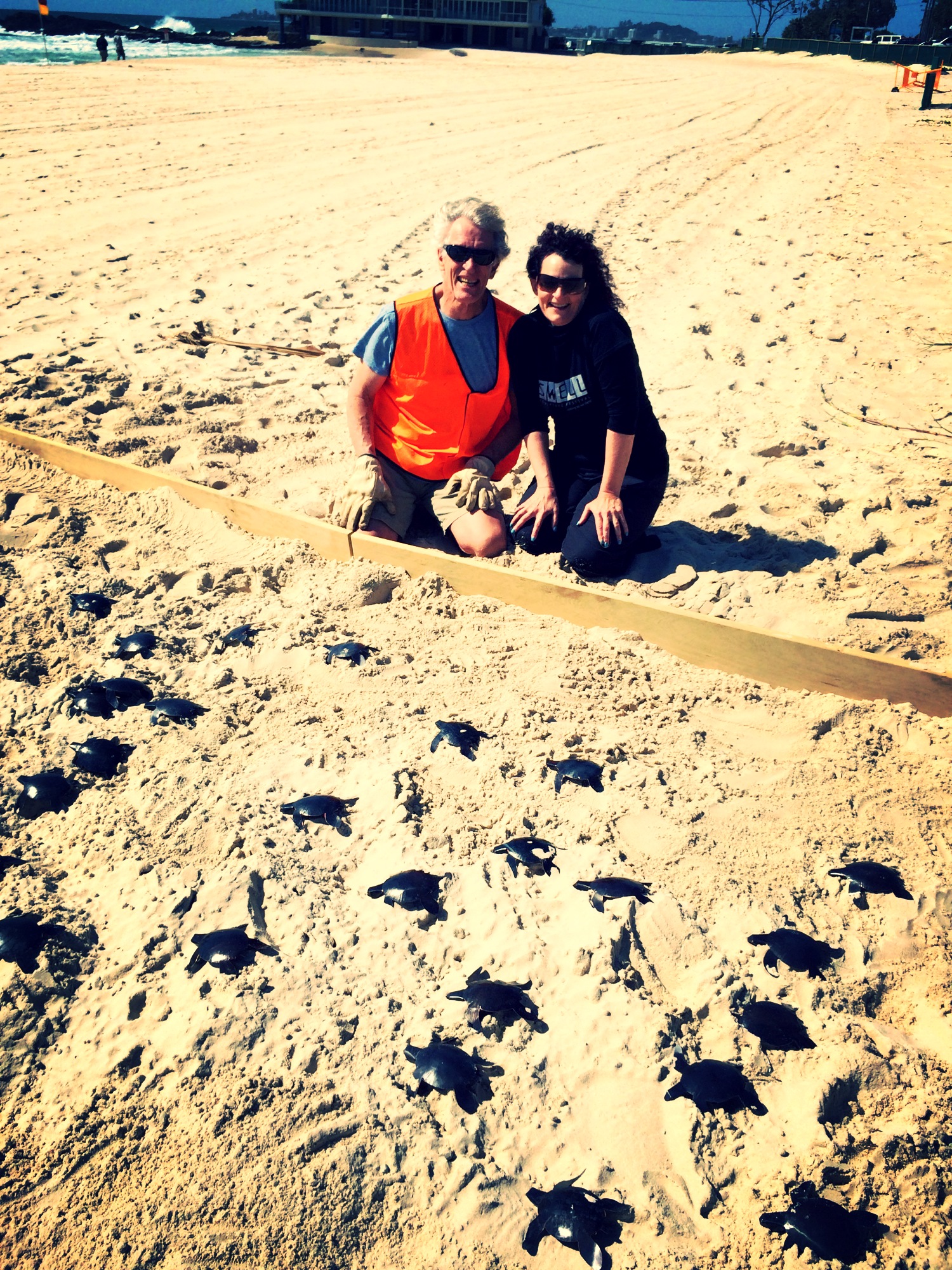 Adriaan Vanderlugt and myself  and his piece titled, Hatchlings.
I was a big fan of all the sculptures.  But I'm a huge fan of Georges Cuvillier's work.  His installations are always monumental! He collects his bamboo from a valley in Crystal Waters and brings it down to Currumbin Beach. Then he begins constructing this amazing installation with sound structural integrity and I'm sure there's a sound mathematical formula behind it too.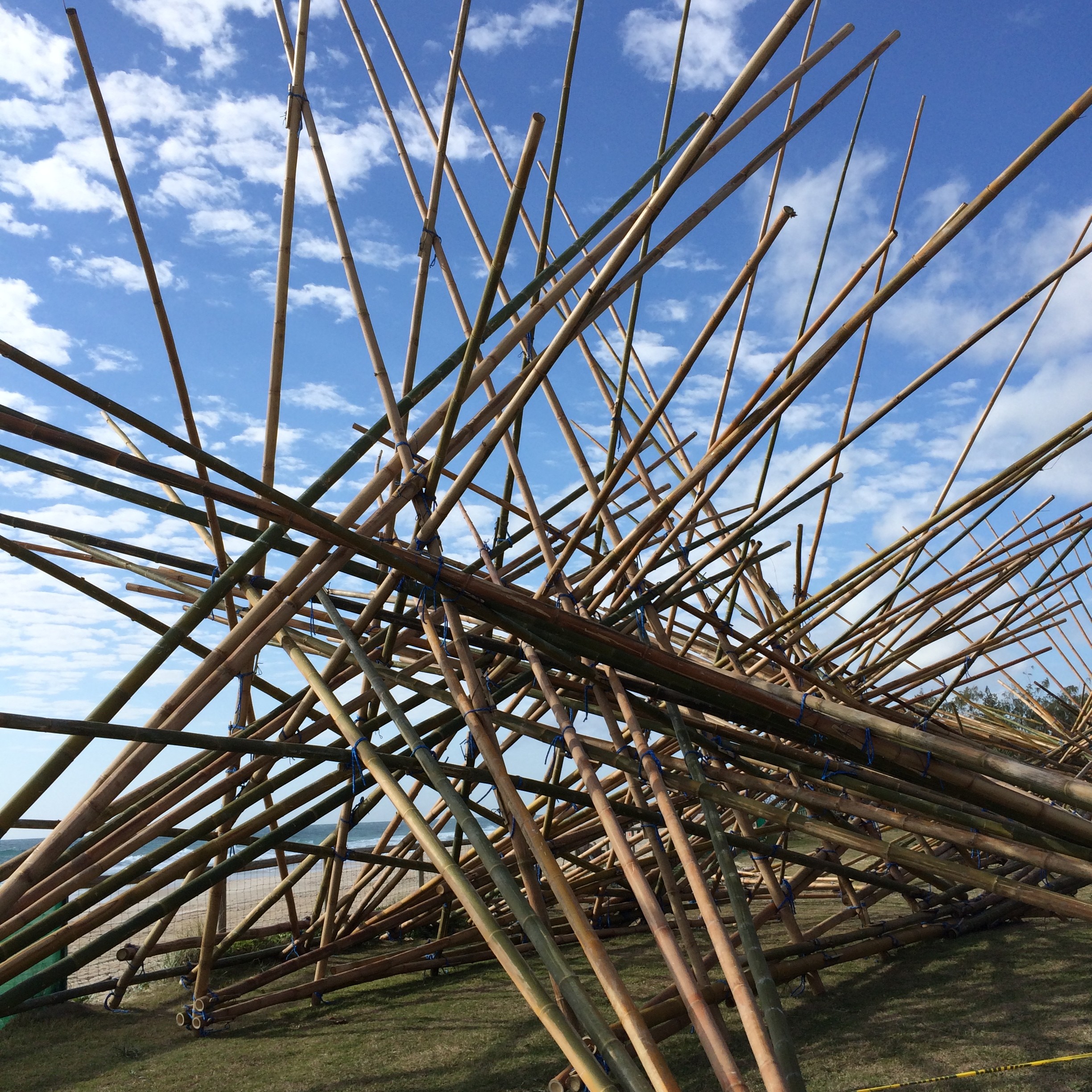 Georges Cuvillier's  piece titled, Tunnel van de Liefde
Pictured below is my friend Dion Parker whose piece speaks louder than words, titled "Through the eyes in the back of my head." His brief behind his work reads: "I love my time in the sun. Like anything, if you have too much it'll eventually burn you. But if I get just the right amount, this is how I feel, just a guy minding his own business trying to let the light of the world flow through him." There is nothing quite like the smooth surface of well-crafted timber and a wonderful meaning behind the work of art. Good on you, Dion!
Dion Parker with his piece titled, Through the eyes in the back of my head.
If you'd like to know more about the Swell Sculpture Festival you can check out the website here.
I'll leave you with a few more photos and this little quote.
Sculpture is the art of the intelligence. ~ Pablo Picasso~
So until next time. Be brave and bold in your chosen field of creativity. And never be afraid to explore new techniques.