It's been a couple of months since my last post. That's not because I've given up on blogging, disgruntled or overwhelmed by the thousands of new blogs posts that go live every day.  Ah, maybe hundreds of thousands. Anyway, let's not go there this early in the morning.  The reason for my nonexistent show and tell is simple. I've been working three day jobs, well, one is a night job.  On arriving home I begin typing my little fingers off. Okay, not literally losing fingers. I mean writing, lots.
I do try to look after my emotional and physical health by not stretching myself more than necessary. Though, some will argue three jobs is a little in the ballpark of stretching.  I have a rule. If I feel it's too much I eliminate something from my schedule. Blogging was the causality. And I will only be blogging once every month for a little while. Because?
This is why…
Yes it's true! I'm a finalist in The Good Dog International Film Festival with my script, Foiled #Awesome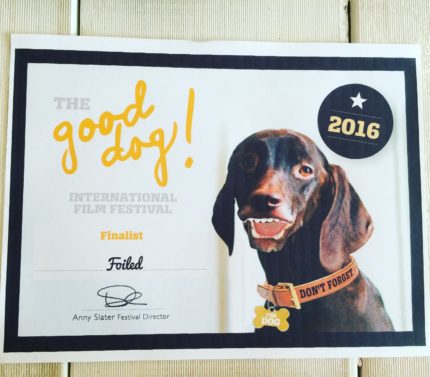 A co-written script written by myself and Candice Lemon-Scott made it to the final stages in the British Independent Film Festival, an Australian Comedy titled, A Country Life.  A solid effort for a Australian film script in a British festival I think.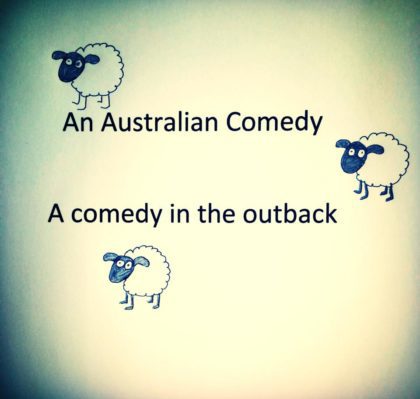 The officials said.
Dear Vacen, Thank you for submitting A Country Life. We really enjoyed the script and were impressed with the high quality throughout. We have a number of selection rounds, before finalising our winner and your project reached the final stages. We look forward to watching your careers carefully in the future and would like to encourage you to submit to our festival (and festivals in general) in future years, with your next projects. We wish you the best of luck with A Country Life and thank you for taking the time to enter our festival. Best wishes, The Film Festival Guild
Even though we didn't win (there can only be one winner) we have to be happy with this result.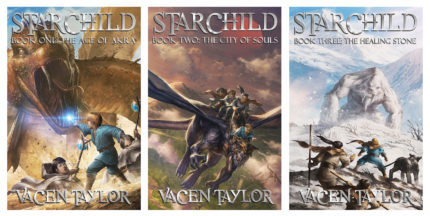 The fourth book in the Starchild series is almost finished and I have seen the cover art for the book. Btw,  the cover art is awesome! Another wonderful cover by Ameen.
Latest news on submissions…
I have a horror/thriller feature film script in a contest at the moment and I'm almost finished revising my new psychological/thriller feature film script for submission in August.
Books…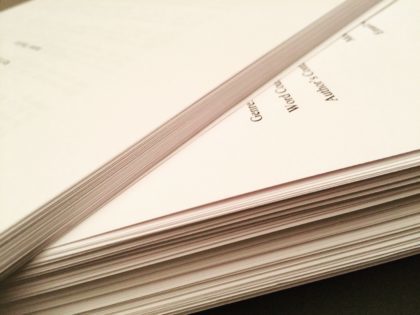 I'm still re-working my sci-fi young adult novel… six years later. This one has been a big project and taken a lot of re-working, but I'm in no hurry with this one. The original manuscript for this novel was longlisted for Hachette Manuscript Development Program but didn't make the short list. So, I've been slowly reworking it.
I'm almost finished a romantic/thriller manuscript (large one) but once again I'm in no hurry to finish this one either. I would rather be happy with the work than unhappy with the end product.
So, now you know why I haven't been blogging, right?  Achievement is always the sign of hard work.
I read a great blog post courtesy of Screencraft which I read at 1am this morning. The post can be found here. Of which I replied in a tweet.
@screencrafting Yes, I believe luck is engineered.We are responsible for our own lives, those opportunities and our attitude. #Screenwriting
So until next time. Be brave and bold in your chosen field of creativity. And never be afraid to explore new techniques.
Save
Save
Save
Save
Save
Save
Save
Save