Henry Ford once said, coming together is a beginning; keeping together is progress; working together is success.
This weekend I was lucky enough to come together with authors from all walks of life. It was a wonderful thing to be seated in a room filled with wonderful creative writers. We were all there to celebrate 25 years of the Gold Coast Writers' Association.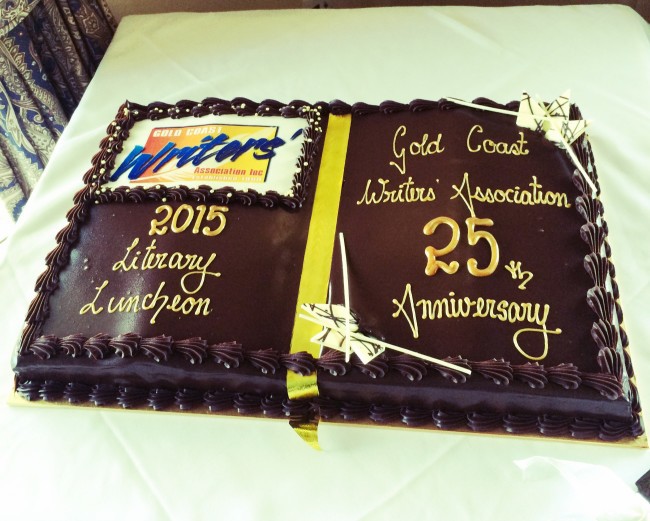 The Gold Coast Writers' Association MISSION: To be a home for writers, a place to learn, a place to grow and a place to be heard.
Many of us had been part of the Authors in Schools Program in conjunction with the Gold Coast Writers Festival and enjoyed several days of presenting workshops at different primary and high schools around the Gold Coast area.
The literary luncheon was the final event over the festival's event calender. It's a time when we authors can meet new faces, chat about our school program experience, discuss upcoming projects and just relax and have fun.
This year  we were lucky enough to be inspired by our keynote speaker, celebrated author Susanne Gervay.  Susanne is someone who I particularly aspire to for her work in the area of social justice.  She is truly a remarkable and amazing woman.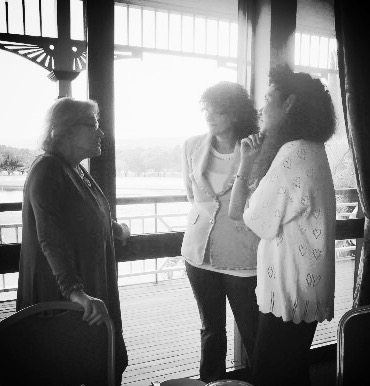 Susanne Gervay, Vacen Taylor and Dimity Powell
There are lots of beneficial reasons for creative people coming together. Being in the same room as other creative artists provides us with the opportunity to listen and learn. Whether it's through communication or the skill of acquiring knowledge when we are with our fellow creatives, if we embrace this opportunity,  we will almost certainly grow from the time we spend with each other. This was one of those times for me. It was indeed a wonderful day for all.
Thank you to the Gold Coast Writers' Association committee for all your support, kindness and friendship over the years. I hope to be there for the next big luncheon event in 2016.
I'll leave you with a quote from Sharon Salzberg. We need to redefine community and find a variety of ways of coming together and helping each other.
So until next time. Be brave and bold in your chosen field of creativity. And never be afraid to explore new techniques.