This weekend I participated in the Color Run. It's marketed as the "Happiest 5km on the Planet" I can vouch for that! It's certainly a lot of fun!
It's also marketed as "a unique paint race that celebrates healthiness, happiness and individuality". This is another thing I can support. Runners can be as individual as they like. They can go in costume if they wish or simply wear a wig and cap like me. Another option for runners is to go as themselves.  The most important thing is to have fun!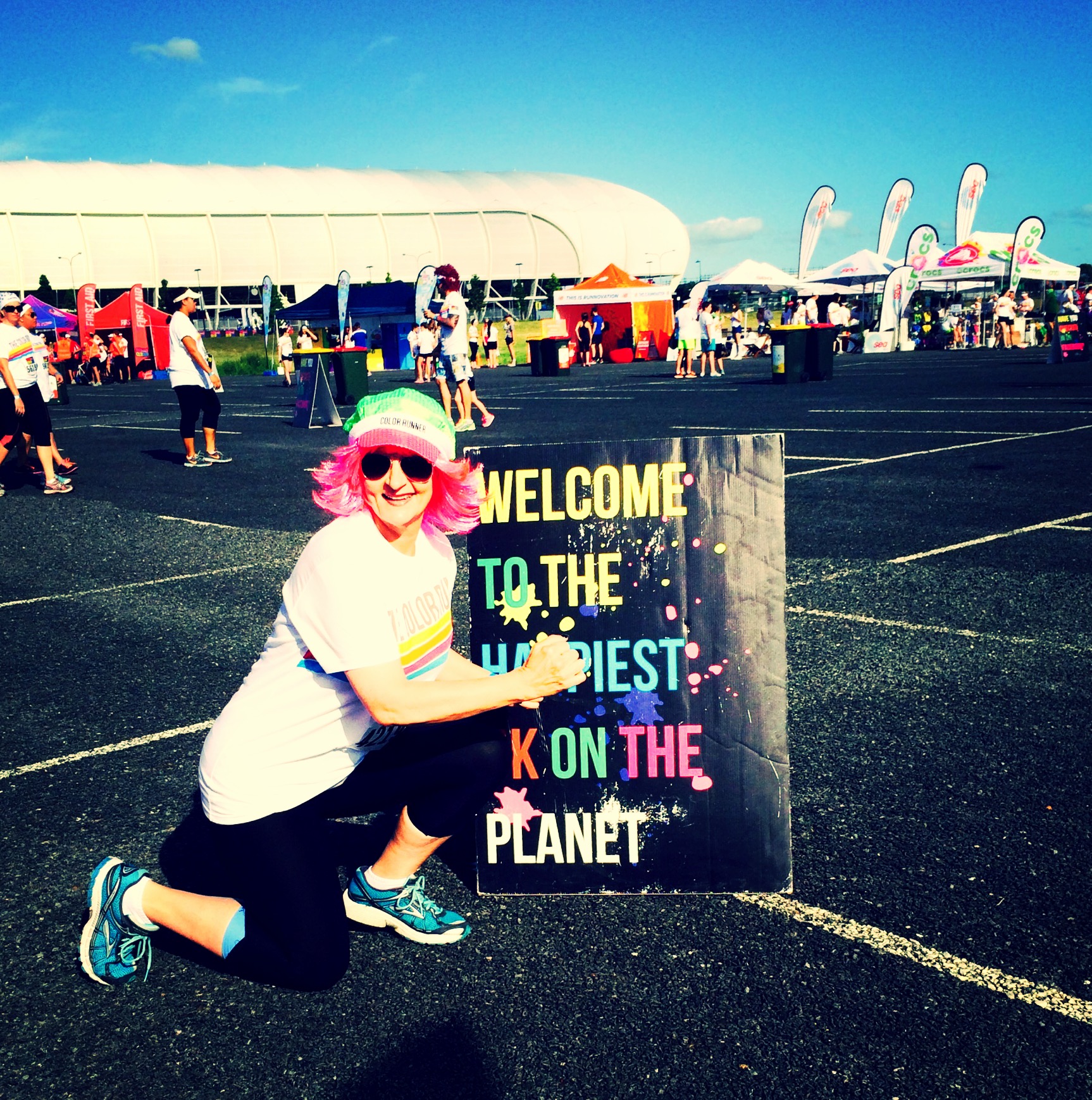 The runners pass through 4 colour zones,  pink, yellow, blue and orange. The colour is 100% natural and made from cornstarch. The runners travel around a 5km winding course. As runners pass through a colour zone they experience a "colour throw" over them.  These throws happen approximately every 15 minutes depending on whether you walk, jog or run.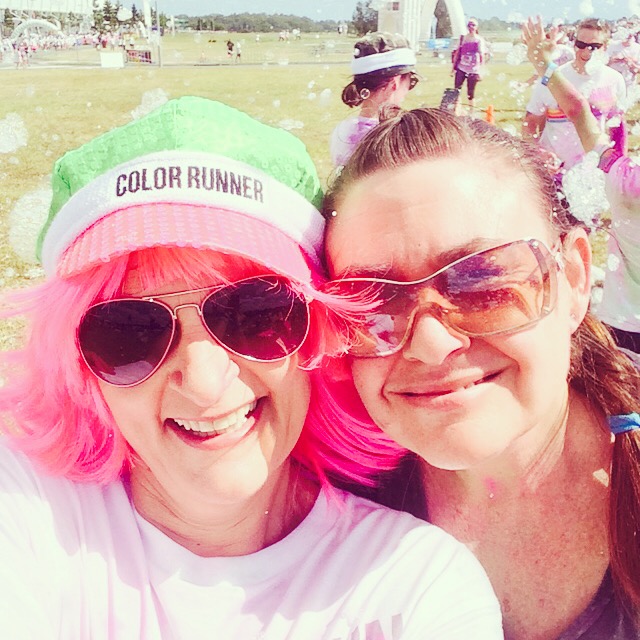 Going through the blue zone. Blue zone had bubbles!
Not only is this an exceptional way to start a Sunday morning, but it's also something the whole family can enjoy. There's lots of things runners  can do to make this a great run for everyone. If runners are worried about the colour getting on everything afterwards don't despair. The event has blowers you can walk through to remove most of the powdered colour but I'd recommend runners wear sunglasses if their eyes get irritated easily.  I'd also recommend runners wear old running shoes as the colour might not come out straight away.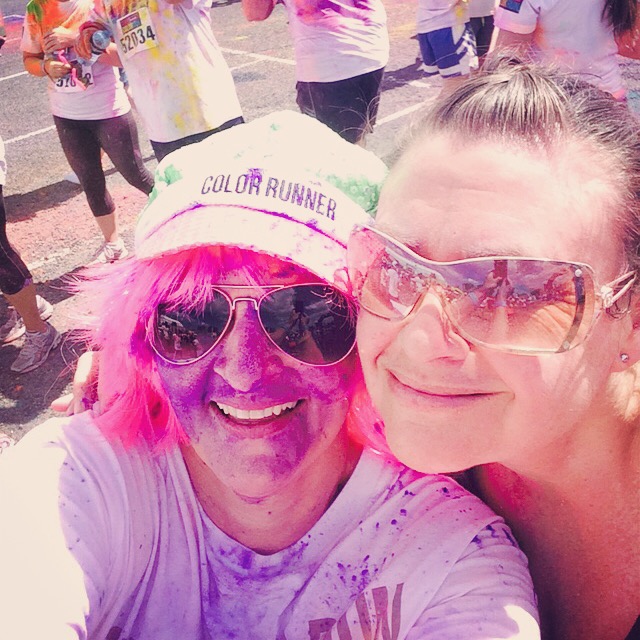 While this is a commercial fun run the organisers do give a donation to a local charity in return for providing volunteers for the event. There is another way people can contribute to a charity if they wish. They themselves can create a team or just individually "run for a cause". The event has a register to run and fundraising page here.
 I can honestly say this run was loads of fun. The spirit of the other runners, joggers and walkers was absolutely fabulous! It was indeed the happiest 5km run I've done so far. 🙂
I'll leave you now with this quote from the Dalai Lama.
Happiness is not something ready made. It comes from your own actions ~ Dalai Lama
So until next time. Be brave and bold in your chosen field of creativity. And never be afraid to explore new techniques.