Today I have someone very special for you to meet. I first met Maria Lewis at a literary luncheon and we continued to stay in contact with each other. As Maria nears the release of her debut novel I thought it was time for you all to meet this wonderful young woman.
An interview with Maria Lewis. Who's Afraid?
Maria Lewis has never been one to blend into a crowd. So it didn't surprise me when she said her debut book had a lot of adult themes – gore, sex, violence, language, substance use – and she wouldn't encourage anyone under 16 to read it. If you don't already know her debut book, Who's Afraid? is an urban fantasy. It is set to be released worldwide on the 12th January 2016. From what I've heard it will bring a fresh new take on the genre.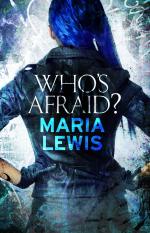 Who's Afraid? Book Cover
Rewind back to Maria's foundations in reading and she recalls books by Roald Dahl creator of countless wonderful books, Charlie and the Chocolate Factory being one and R.L. Stine creator of the Goosebumps Series. There is hardly a pause when she adds "I used to get The X Files episodes in audio books and comics from the Burleigh Heads library."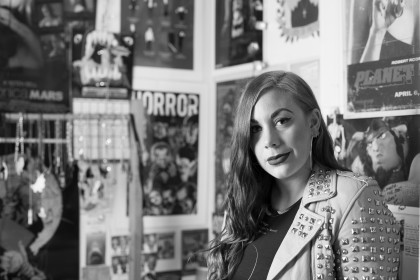 Maria radiates a wonderful young energy and has distinct ideas on how she views the world. Although Who's Afraid? is her debut novel in a series she says "I have a few other stories I'd like to write, a sci-fi mystery, a sword and sorcery and a post-apocalyptic."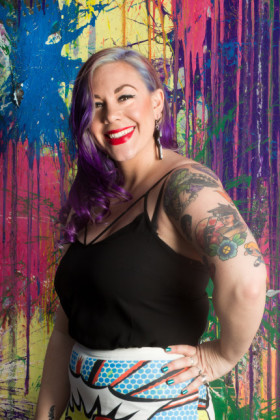 In her debut novel she aims to bring a little more cultural diversity to the genre. Maria has a good solid grasp on the real world of today and sees our community of human beings as a lush blend of differences that are yet to be fully explored in storytelling. "This is the world we see every day."  Her unwavering work ethic as a journalist has attributed to her writing the novel. "Yes, journalism has helped. Being meticulous to detail, researching from ten different sources, calling experts in different fields and chasing the line of inquiry are all valuable when writing any kind of novel. Even though I am writing in a weird extrapolated area there still needs to be a foundation of some realism. George Martin does this well. Even though his Game of Thrones books contain dragons and magic they still have real levels of hierarchy, justice, belief systems and family units."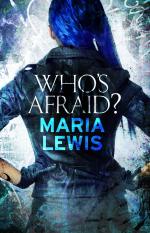 Maria attributes her ability to finding a home for Who's Afraid? to her persistence and determination to take every opportunity that arises. "I emailed packages to agents, tracked people down, left my card with people and called people." There is a pause. "Sometimes you have to hustle and having lady balls helps."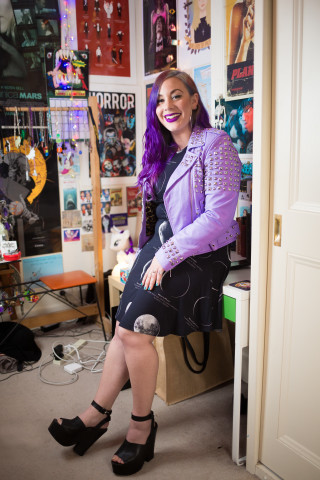 So what does she do to make sure she completes a book? "Write a meaty word count every day. Research thoroughly. Have your manuscript edited by a trained eye in the industry. The final product should be a tight, well-written manuscript."
Maria's uniqueness in her appearance and fresh writing voice is simply put down to her being Maria. She is obviously very happy with who she is in the world. Being super passionate about life, writing and pop culture, with a very positive attitude is indeed working for Maria Lewis.
You can find Maria on Twitter and Facebook.
Maria's website is here.
And you can find her book on the links below!
Next week Maria will answer some questions about herself, writing and her expectations for her book Who's Afraid?
So until next time. Be brave and bold in your chosen field of creativity. And never be afraid to explore new techniques.