This month I participated in my first Neon Run. It's a 5km night-time run through four different neon zones. Rock, Disco, Pop and House being the unique zones incorporating music, laser lights, DJs and dancers. Participants can choose their level of pace either to walk, jog or run. Entrants can also outfit themselves in a weird and wonderful costume or just be themselves.  As you can see below my friends and I chose to be a little bit weird and wonderful.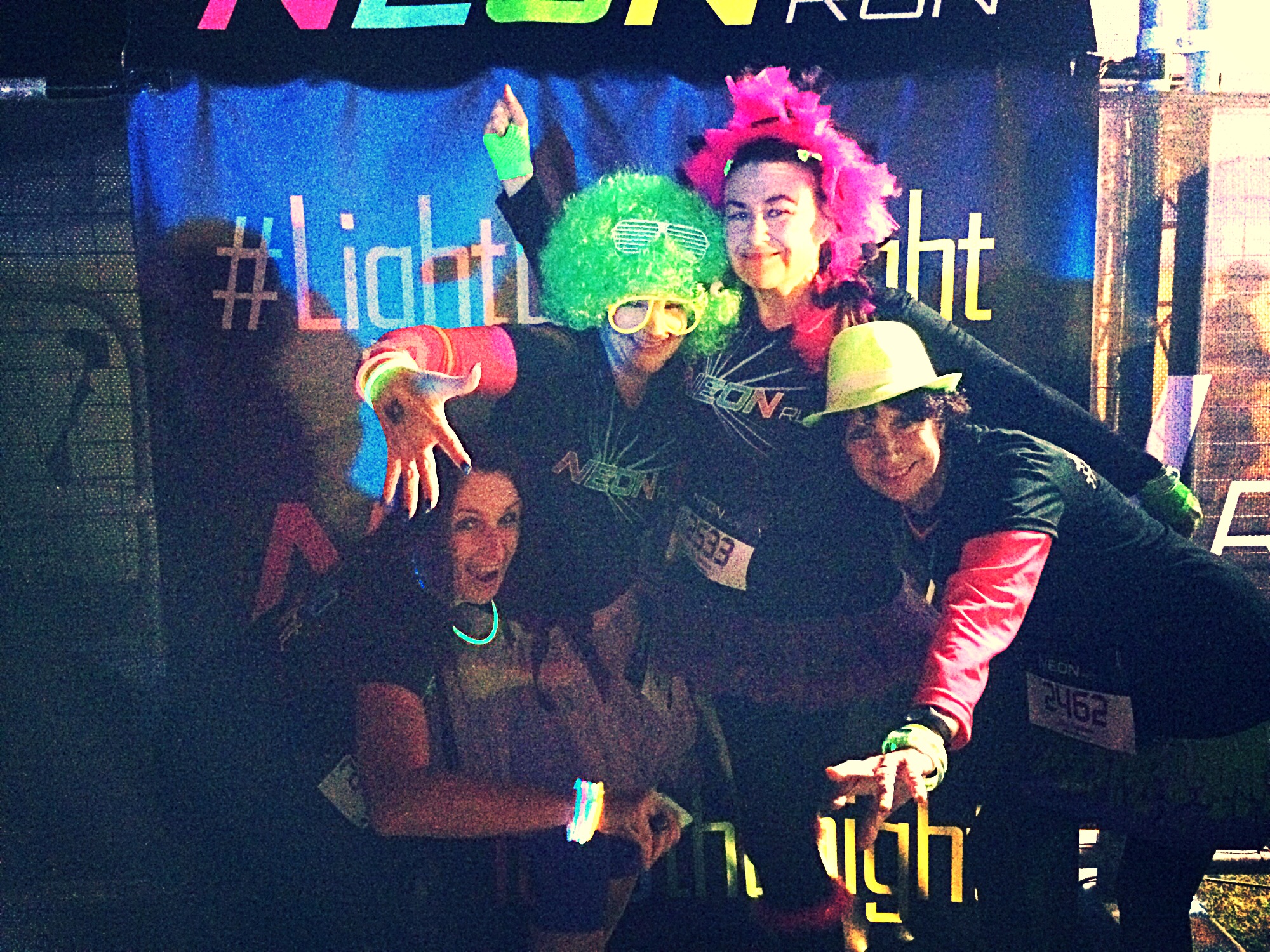 Now you might be thinking what is this all for. Does it have a purpose?  Participants of the run are encouraged to PARTY WITH A PURPOSE and support the event charity partner, beyondblue. beyonblue is a non-profit organisation working to raise the awareness of anxiety and depression and related mental disorders. On the night beyondblue also has volunteers working for them and for a small donation they offer face painting and flashing blue shoelaces.
These kinds of events are a great way for people to come together for a great cause. We all had loads of fun and proudly finished the run still breathing with some energy left to dance afterwards. 🙂 Here's a few photos from the night.